Publication: Bergbahnen wohin? -2025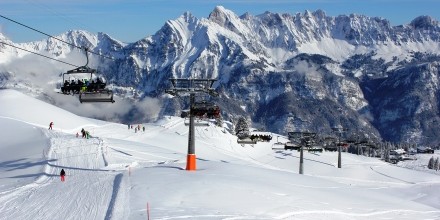 Not only until after the last winter season, it is clear: The euro-issue and the changing international market conditions make the alpine tourism of Switzerland facing new challenges. An organising institution, consisting of Seilbahnen Schweiz (SBS) and five mountain railway companies, decided to face these changing conditions together with grischconsulta.
With the project "Bergbahnen wohin? – 2025", in two modules target groups and markets are examined in detail and concrete recommendations and solutions worked out.
The new trendreport about new guest segments, current motives and needs of the target groups, as well as on the topic of pricing can be ordered as of now at grischconsulta.
Services
Mountain Railway Consulting
for mountain railways and their partners >more
Tourism Consulting
for hotels, tourist organizations and businesses in the Alps >more
Review & Certification for Sustainablility
grischconsulta is responsible for the leading Swiss sustainability label ibex fairstay  www.ibexfairstay.ch (German-language)
Tourismusforum Alpenregionen TFA
The renowned expert conference of gc www.tourismusforum.ch (German-language)
News
"One Day of a Ski Resort" costs CHF 290'000.- (two hundred and ninety thousand) !
Did you know that... You pay almost the same amount for skiing on the slope as taking up the...
04.02.2015 /
> more
grischconsulta at Forum Zukunft Winter in Kaprun
Read more about the perfomance of Dr. Roland Zegg at the 4th Forum Zukunft Winter in Kaprun...
17.11.2014 /
> more